At an ILADD Teleconference in February 2019 Founding President Sally Chappell and Past President Rita Burke recounted the accomplishments of the early years of the organization. Sally's story is the first of many about the history of ILADD.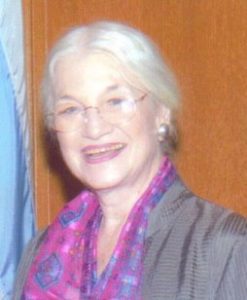 Sometime in 1992 I met with my Illinois State Senator, John Cullerton, to ask him to help prevent the downsizing and closing of State Operated Developmental Centers. These institutions, I explained, were needed because they were "Intermediate Care Facilities," designed for people who did not need nursing home care (more than they needed, and more expensive) but who needed more care than they could get in the small group homes offered by the so-called "community" proponents who were advocating  "Community Integrated Living Arrangements" or CILAs. Our residents, I said, needed something in-between these extremes called "Intermediate Care Facilities," or ICFs.
Typically ICFs have campus settings where people can safely go out-of-doors, where the speed limit is 15 MPH, where there are doctors and nurses close by for those with seizures and other difficult disorders. I asked Cullerton to help save our SODCs from closure as there was no place else where these people could live safe and healthy lives.
I will never forget Cullerton's answer.
"Sally, you have persuaded me. Now make me do it."
Mystified, I muttered, "How?"
Cullerton replied "Show me the votes."
At that time I could only count on a small group of parents at Shapiro Developmental Center where my daughter was well taken care of. I spent the next year traveling Illinois with Caroline Walsworth from Ludeman to meet presidents of other parents' groups from all SODCs in Illinois. In 1994 we founded ILADD at a hotel in Mattison, Illinois.
Our first act was in response to a call from Ira Collins, Superintendent at Shapiro. Ira told me the people in Springfield were threatening to cut SODCs budgets.  'If these cuts go through," he warned, 'we will have to cut staff, quality of care will suffer, we will be decertified by Public Health and lose our Medicaid funding, an additional 50% of our revenue, which would force closing.'
Cullerton got us on the list of people allowed to testify before the Senate Appropriations Committee. We chartered a bus and about 30 of us went to Springfield. At the end of the day the committee voted to add $45 million to our budget. People I had never seen before were kissing me under the capitol rotunda afterwards.
This experience gave us some lasting strength and it is a good thing because new threats appeared in the near future. Luckily ILADD's new president, Rita Burke and her husband Kevin, a lawyer, knew how to fight and were not afraid to do battle with our opponents."
Watch for Rita's story next week.